Help center
---
Installation
Downloading INSPIRATA
INSPIRATA can be downloaded using the IA Connect application which is available for both PC and Mac. Use the login credentials of your user account at www.inspiredacoustics.com to log in the IA Connect and then download both the INSPIRATA product and the Room Pack.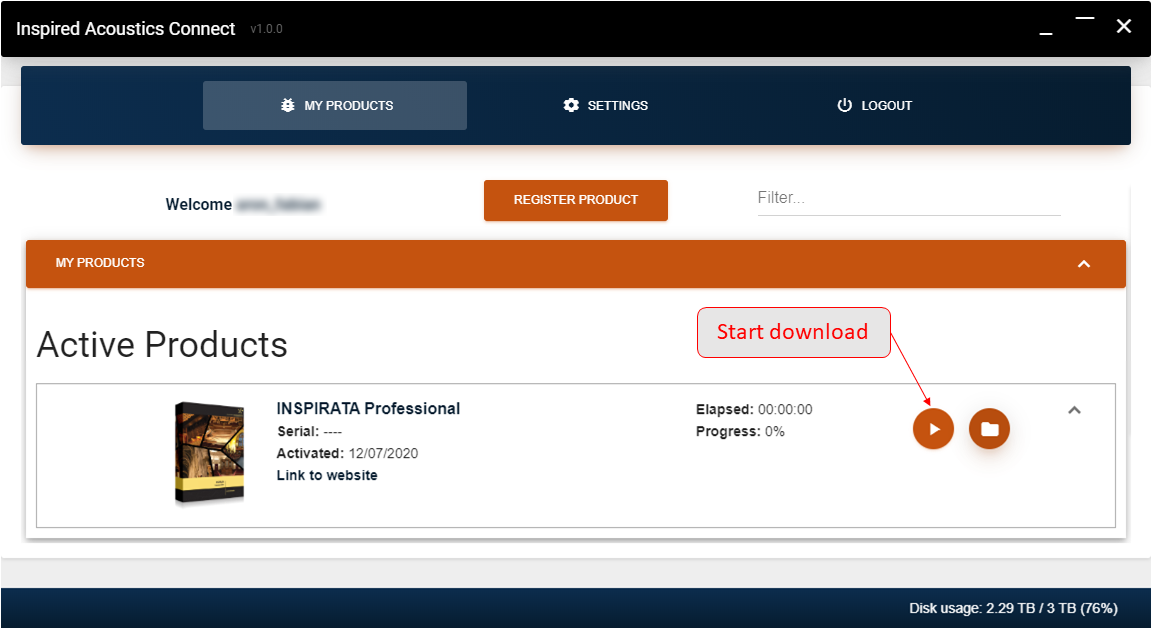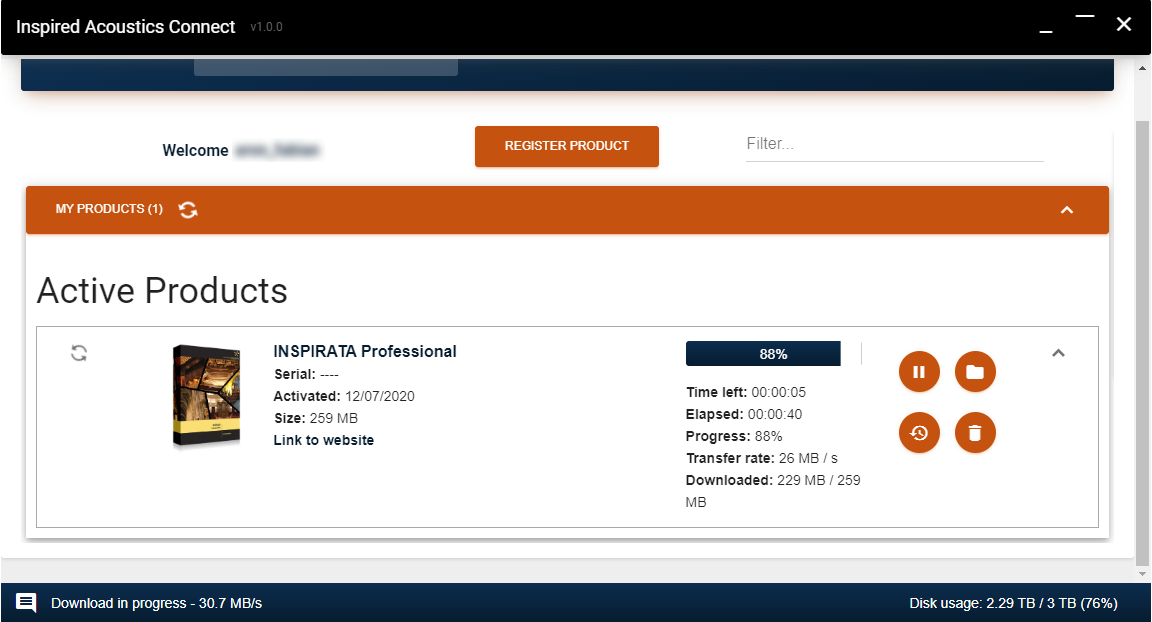 Once downloaded, select the Open Folder icon and navigate to the Windows or Mac installers.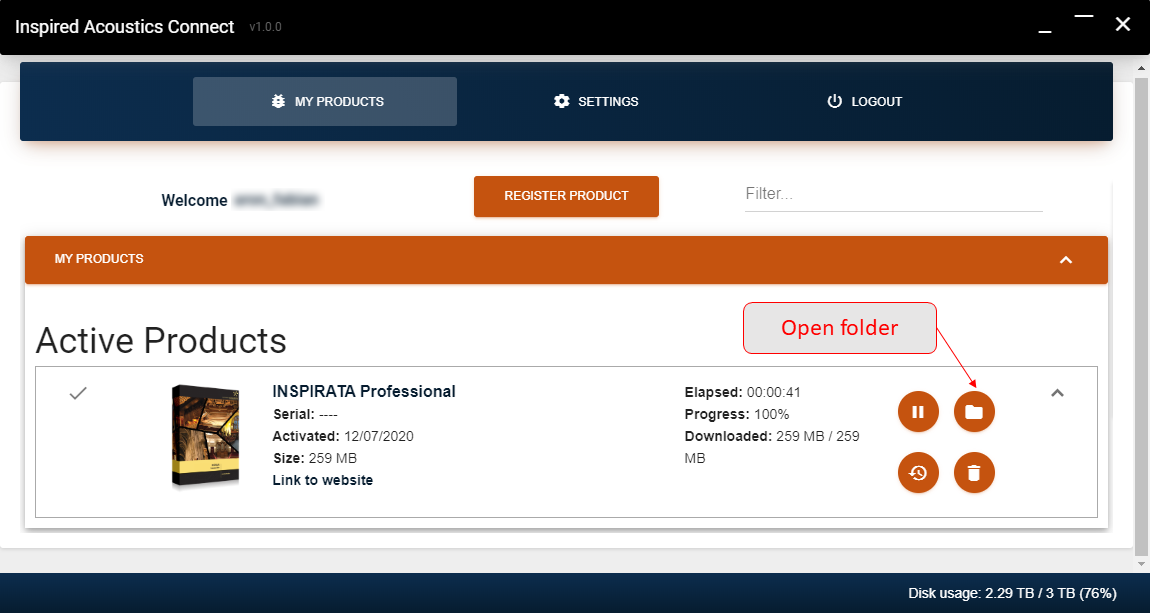 Installation of the plugin software
The installers for both Windows and Mac are located in the Product folder.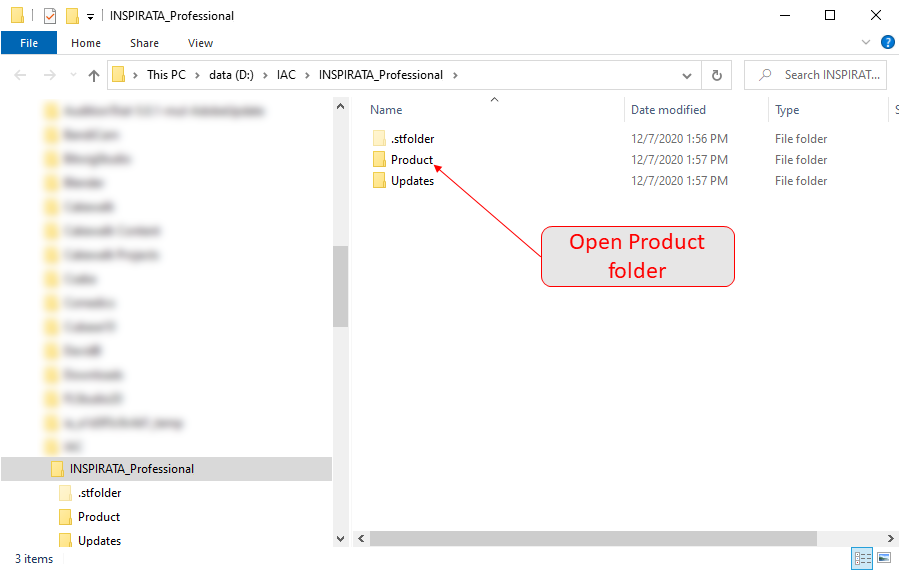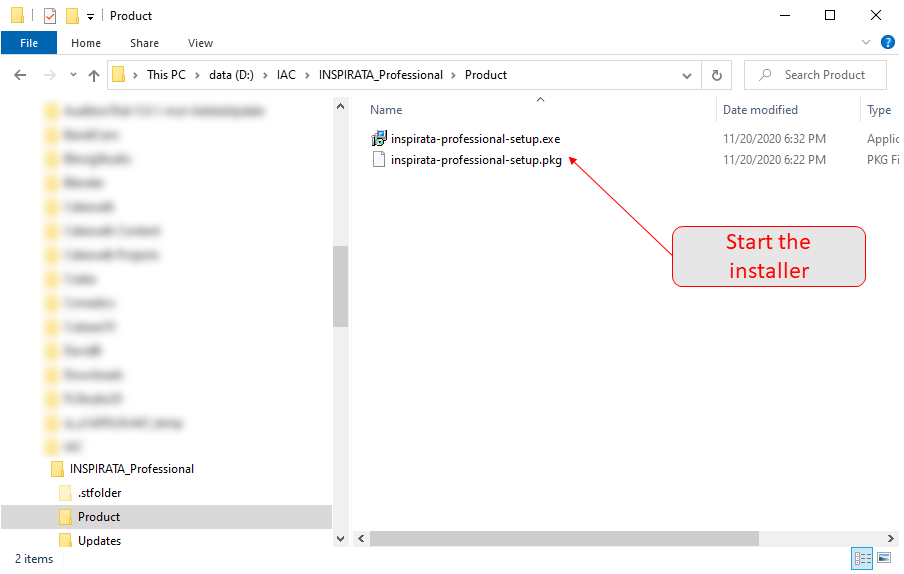 The EXE file is for Windows platforms and the PKG file is for the Mac. On Windows you can install INSPIRATA as an AAX or VST3 plugin. On Mac you can install INSPIRATA as a VST3, AAX and AU plugin.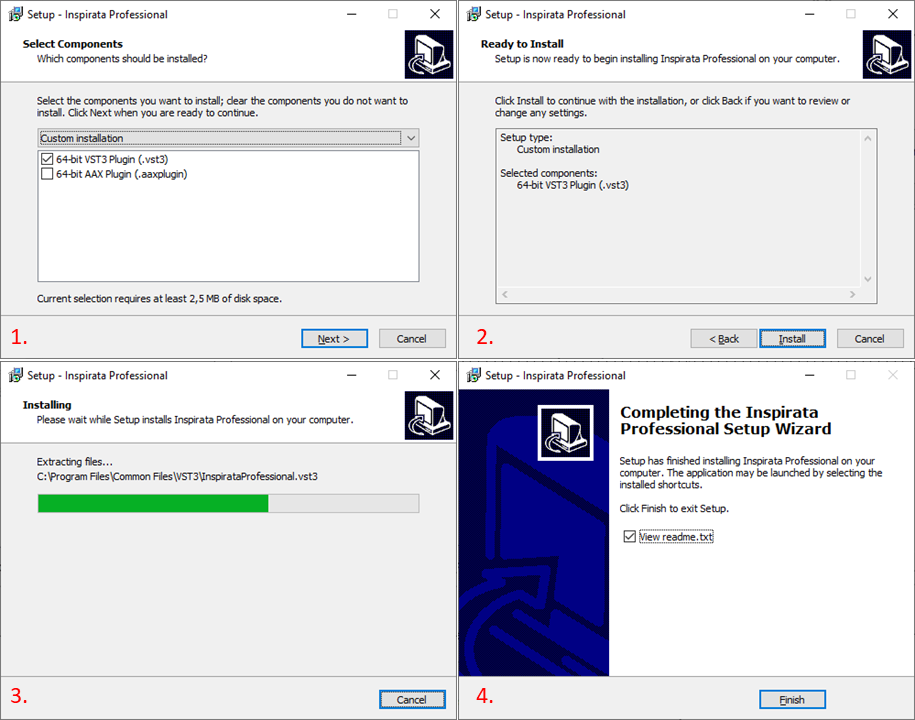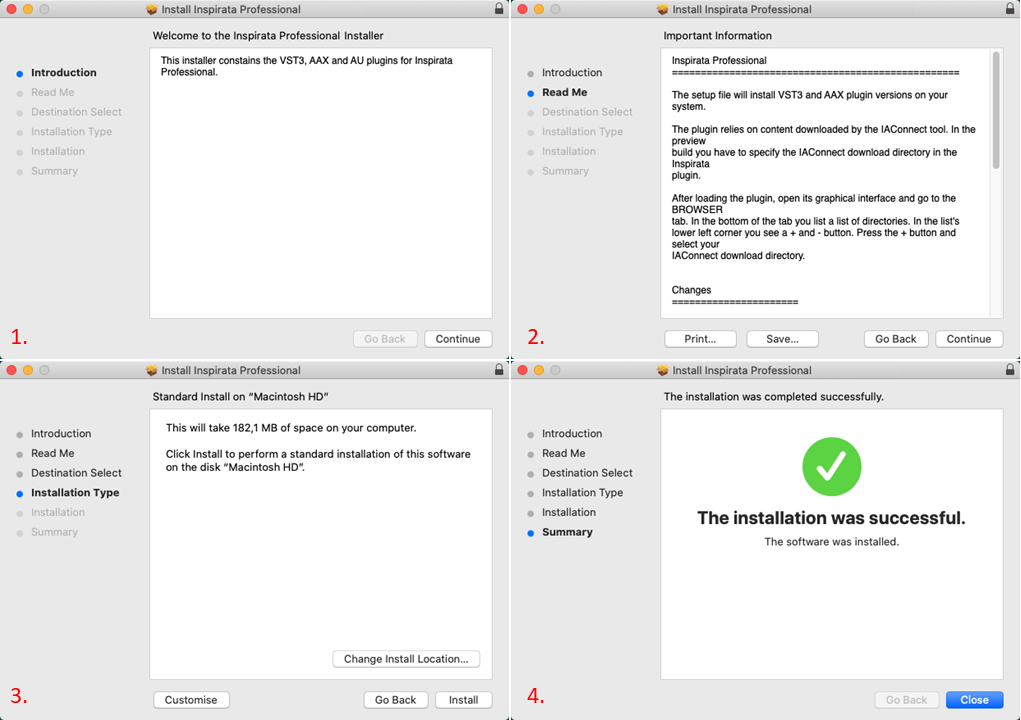 Installation of the room contents
Roompacks contain spaces that can be loaded in Inspirata. These spaces are stored in room files in the download folder defined in Inspired Acoustics Connect (IA Connect) downloader application. Room files do not need any installation process, they can be left at the download folder. If you wish to store them elsewhere than your download folder, you can copy them to another location like ordinary files, just don't forget to add the new Path in Inspirata settings so that Inspirata can locate and load them from the new location.