$199 value
Inspirata Giveaway
Inspirata Lite for free
Step 1: Review the Details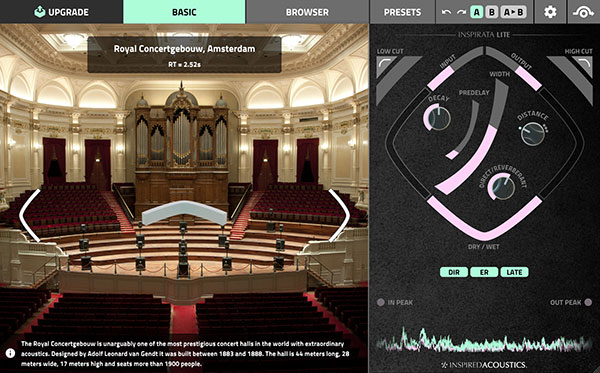 Every new reverb that comes to market claims it is the new standard. We won't say that INSPIRATA is the new standard in reverbs - because you will.
To show you how confident we are, we are giving away the $199 version of INSPIRATA for FREE! You may think we're out of our minds since a normal giveaway would only be for a few licenses for some winners drawn from a giant list. Not this time! Today, everyone is a winner.
After 15 years of dedicated research, we are confident that you will like INSPIRATA as much as we do. And we are also confident that you will eventually decide to support us by upgrading to one of our larger and more expansive editions - at a reduced price. We believe INSPIRATA will change how you think of a reverb and how you use a reverb.
To get your FREE INSPIRATA Lite license ($199 value):
Press the Reclaim INSPIRATA Lite button below
Offer valid until January 31, 2021
Enter your email address on the form to create a new account or to log in
Ensure you accept the EULA, Privacy Policy and the Contact Me permission box is checked to receive upgrade offers
Enjoy your lifetime, perpetual license